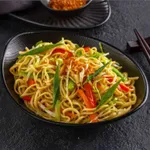 Vegetable Hakka Noodles
Same, good ol' plate of Chow Meinminus the animal protein.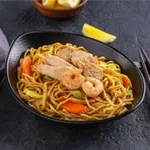 Stir-Fry Canton Noodles
Noodles tossed in a wok and stir-fried to perfection together with chicken, shrimp, and crisp vegetables in our special Cantonese sauce, our world-famous Chow Mein is the perfect choice for every meal.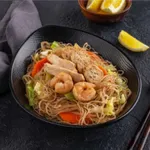 Stir-Fry Bihon Noodles
Using thin rice noodles instead of the usual yellow noodles used in Chow Mein, our Fried Bee Hoon is the perfect alternative for those who love something new.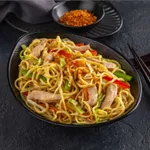 Chicken Hakka Noodles
The no-fuss, always-hit-the-mark stir-fried chicken noodles made for those who want something quick with a burst of flavor.