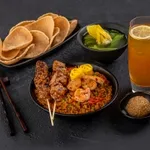 Solo Special King Chaofan (Regular)
Who says you need company to have a royal feast? Our King Chao Fan is standing solo and proud, ready to treat your taste buds to a regal meal. Crown and scepter not included!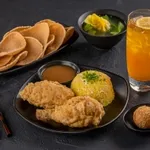 Solo Special Chinese-Style Fried Chicken
Just because you're dining solo doesn't mean you can't indulge. Our CSFC special is the perfect single's treat. Dive in, and let your taste buds do the tango!