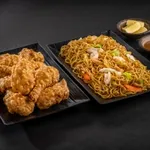 Platter Pair A For 5
Who said you can't have the best of both worlds? Dive into crispy, golden 8 pcs Fry Chicken & twirl your fork with some irresistibly delicious Stir Fry Canton Noodles. Perfect for when you just can't decide!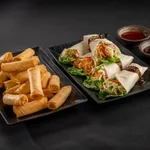 Platter Pair B For 5
Roll into a feast with 5 pcs of Fresh Lumpia, bursting with flavors. And for those little bite-sized moments of joy? 20 pcs of Chicken Shanghai await! It's a party on a plate.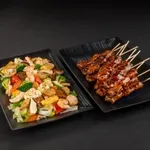 Platter Pair C For 5
Fire up your taste buds with 12 pcs of our signature Chicken Barbeque. But wait, there's more! A side of Chopsuey to balance out that BBQ goodness. Perfect for those who enjoy sweet and savory in one go.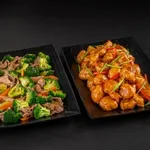 Platter Pair D For 5
Indulge in a rich and hearty Beef Broccoli that's melt-in-your-mouth good, paired with our delightful Peking-Style dish. It's a symphony of flavors that'll have you coming back for more!