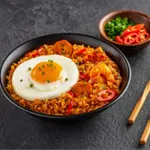 Nasi Goreng
Indonesian style fried rice made for those who can't live without their spices.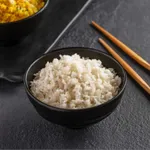 Steamed Rice
The first love for every Filipinos - good ol'fluffy steamed rice.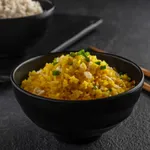 Egg Fried Rice
Simple fried rice with egg. The perfect vessel for any dish.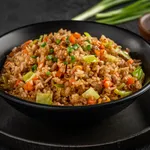 Beef Chao Fan (Ala Cart)
Chinese style fried rice with crunchy vegetables and tender beef, wok-fried to smoky goodness.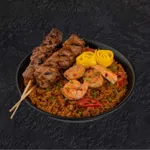 King Chao Fan with BBQ
The bestseller! Our King Chao Fan is packed with surprises hidden in plain sight: Smoky fried rice full of umami, luscious shrimps, springy fish cakes, delicious egg rolls, and the fan-favourite BBQ chicken skewers!