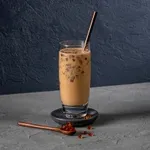 Iced Milk Tea "Nai Cha"
Tea made out of high quality tea leaves, mixed with creamy milk and delightful caramel syrup. What more can you ask?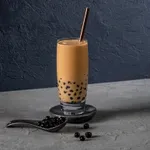 Pearl Milk Tea
Well actually, you can make it better by adding boba…
Iced Tea
What's better than a simple, refreshing iced tea? Sweet or as is, have it your way!